The late Rev. Dr. Martin Luther King Jr. would have been 89 years old this month had he not been victim to an assassin's bullet in 1968. Since his murder, the meaning of his life, leadership and legacy has been considered by many, including those who lived through the civil rights and Black Power movements and those who've arrived since.
For the 32nd anniversary of MLK Day, several Philadelphia-area millennials were asked if the Baptist minister's legacy serves as an inspiration or impacts their life. All of the interviewees admired King's efforts — and all sought an answer to leading contemporary social movements in the 21st century.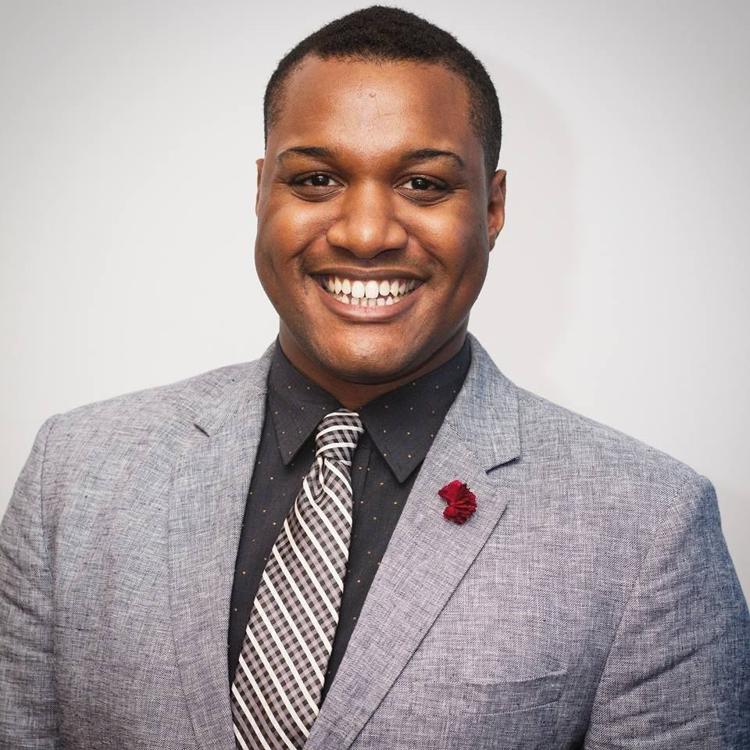 Originally from Chicago, Ernest Owens, 26, is an award-winning multimedia journalist and editor for Philadelphia Magazine's G Philly, an LGBTQ community news-focused outlet.
"MLK was very inclusive in working with different groups that other leaders at the time were not as accepting of. He was accepting of people from different walks of life. Notably, [civil rights organizer and activist] Bayard Rustin, who at the time people were disapproving of [MLK] working with because Bayard was openly gay. King still worked with him and valued his voice. I think one of the things I admire about [MLK] the most is that he was able to step outside traditional norms to get the best advice about how to practice nonviolence and how to do important work that oftentimes don't get told.
"I think that is what makes me upset about the revisionist history of King is that he was a very pristine bad-ass. He was spied on by the FBI, went to jail and was on the terrorist watch list and none of that stuff deterred or scared him from doing what was right. I think that goes missing from the narrative in schools and television biographies. He was considered a threat to the country, and what they admire him for today are things that were not the standard then. He's a civil rights leader and a dignified man, but really, he was not at all pristine and respected in politics [then] as people retell him. He took stances that were not leaning toward the neo-liberal narrative that often spins around him. Because a lot of MLK things are considered standard, we forget how radical those messages were back then. We're getting closer to a place where LGBT and Black Lives Matter is no different than what King was asking for with equal rights and protections for everybody. That was the Black Lives Matter of the time. It was a question mark then; now it's a statement."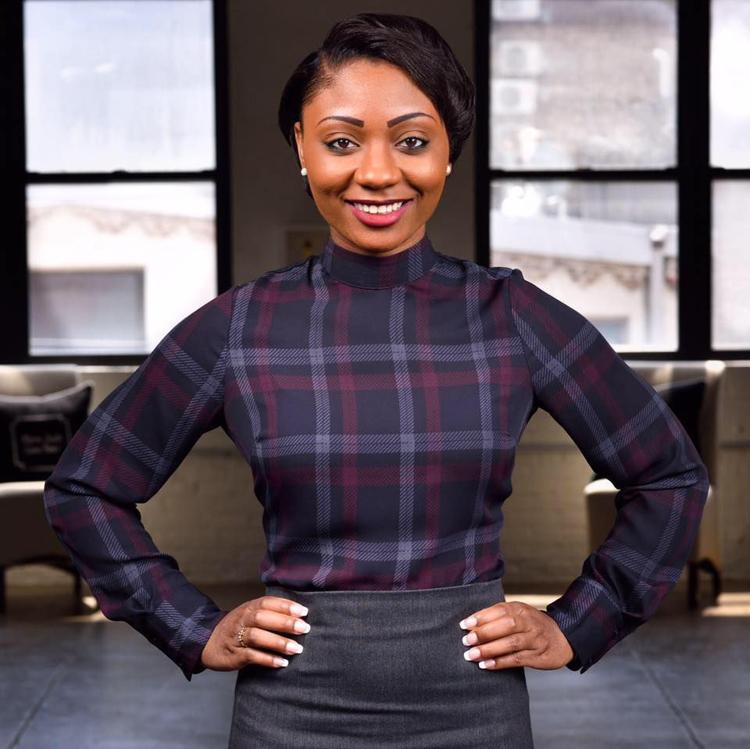 Teresa M. Lundy, 28, is the principal of TML Communications, a public relations and communications firm specializing in government affairs in both Philadelphia and Harrisburg.
Lundy opened up the interview with a memorable quote from King's 1963 collection, "Strength to Love": "The ultimate measure of a man is not where he stands in moments of comfort and convenience, but where he stands at times of challenge and controversy."
"I think it is up to millennials, especially leading the next generation, to learn from our older generation, their experiences and what our ancestors have done. Really read their work and figure out how do we change that to best put our best efforts forward. Knowing some of those steps and what it takes to get there instead of rushing to the goal will primarily put us in the right space where we can not only encourage, but help one another and avoid being subjected to some of these injustices.
"I see a lot of what Martin Luther King always inspired others to do: pick up a book and read. I think a lot of times in our communities, we may be great speakers, but the writing is lacking. My quest for my business is to encourage more African Americans and minorities in general to stress the importance of writing. A lot of what MLK saw in the past still resonates right now."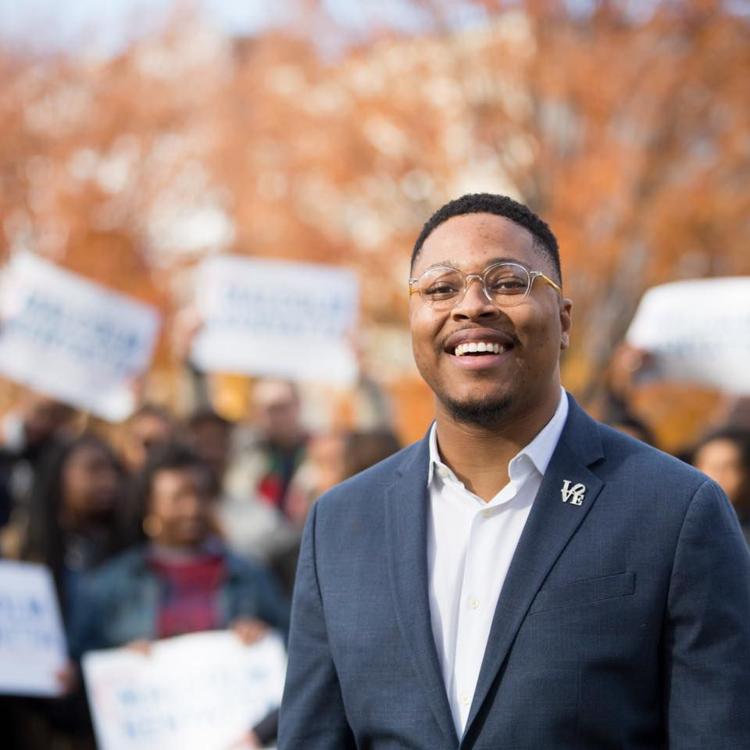 Malcolm Kenyatta, 27, community advocate and grandson of the late Muhammad Kenyatta, a civil rights leader and minister. During the interview, Kenyatta referenced a quote from King's widow, Coretta Scott King: "Struggle is a never-ending process. Freedom is never really won, you earn it and win it in every generation."
"I think there are a whole generation of activists including my grandfather, Muhammad Kenyatta, Dr. King and so many people that were active around that time whose legacy and activism you can see being completely reinvented. Whether it's the resistance or protests, you see a lot of remnants of King's legacy and others from his era I think really inspiring another generation of activists. It was Coretta Scott King who said, 'Freedom is won and re-won each generation.' I think our generation is understanding that firsthand. Every single thing that we thought would have been a done deal and we're having to fight those battles again. The thing that inspires me are opponents to progress popping up and people like me standing up, ready to fight back. People in my community have be held back, held down, but they've never given up. I am just trying to be a voice for that. I certainly look to Dr. King, but also to Malcolm X, whose speech, 'The Ballot or the Bullet' is the pivotal speech of modern politics."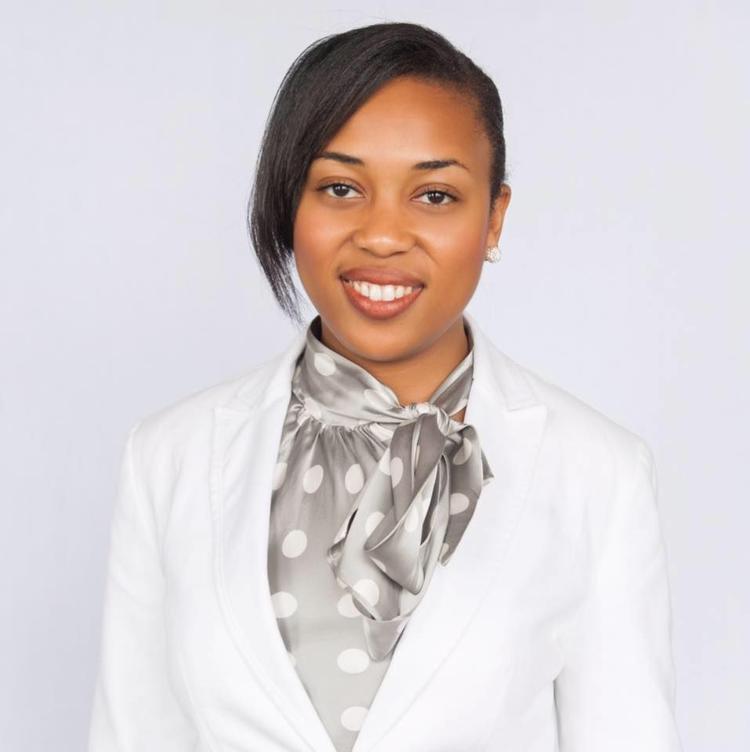 Danielle Paige Jeter, 29, is the founder of AOI Events & Public Relations, a full-service communications firm specializing in event production and public relations.
"I was very upset when I graduated from high school and went to [Spelman] college and learn things about my history that I did not know. I went to public school and I did not learn a lot about my culture and ancestors before going to college. It made me extremely angry because I have always been invested in my learning. Fifty years later and people still don't know these stories about what people had to go through to have basic rights.
"I think it could go two ways. It's a very scary chance that people's legacy like Dr. King's could disappear because no one is teaching the story. Or, it could go in a way that you know about it, you know your identity and culture, find some self-worth and are inspired to share these stories. The way the education system is looking right now, we cannot rely on public education to teach us everything. Parents and family members have to be hands-on, well-rounded and involved to make sure that students are getting everything that they need because it is not going to happen at school. It starts at home."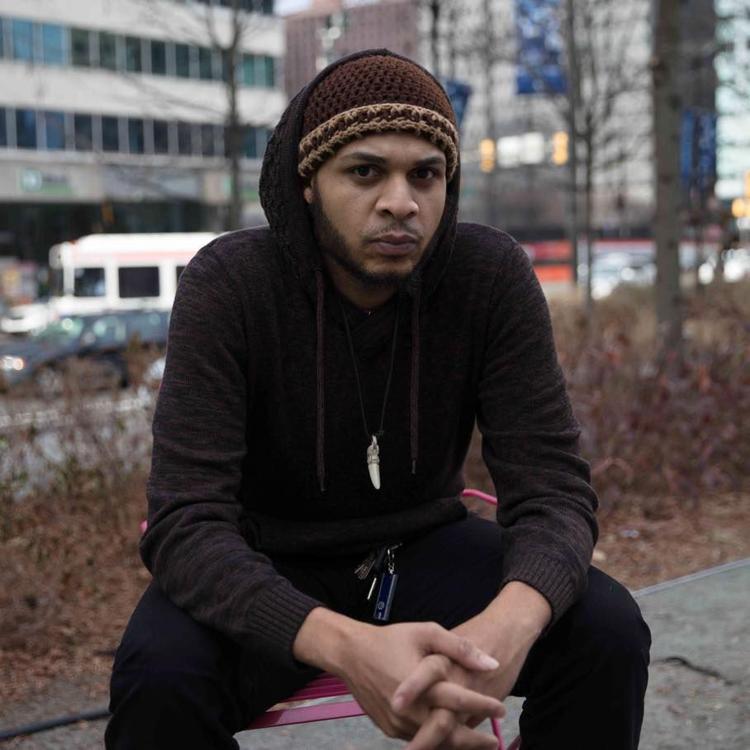 Christopher A. Norris, 32, is an award-winning journalist, online content producer and professional drummer heard daily on WURD Radio.
"For me and people of my age bracket — millennials and young activists out there — I think we certainly appreciate, in reverence to a degree, MLK and his legacy, but for us it is more of a burden than anything else. Everything that young people do or don't do is compared to Dr. King as if some way Dr. King's legacy was deemed the standard for Black activists. It's unfair and it's off-putting. There are a number of activists and Black leaders who contribute to this concept of Black liberation, Black pride and Black power. Why do we do this? Why do we lift Dr. King above every other Black leader? Those lesser known — Marcus Garvey, Malcolm X, Bobby Seal, Eldridge Cleaver — these are people who have rightfully earned their place in history, too, as Black leaders. Young people may not connect with MLK the way that other generations do. This particular generation also kind of sees beyond the facade of Dr. King that's been put up there and has delved more into his human side, his vulnerabilities, [marital] unfaithfulness, paranoia and jealousies — and also when he became more radical and called out white moderates for their complacency and patience in the face of blatant racism. I think people are not talking about a real Dr. King, but a manufactured brand that mainstream society has created. They don't talk about the fact that Baptist churches didn't want him around and he was considered too radical. Me, I feel too saddled with this fake Dr. King legacy. I think Dr. King's real legacy is hidden and has more of an impact for me. I fight to try and shine a light on the real legacy: the radical side because what I think is needed is radical leadership and not moderate Black leadership.
"I believe [writer] James Baldwin is making a resurgence that's awe-inspiring. I think people are starting to look at [the Rev.] Ralph Abernathy and there are efforts to lift him up to a space of prominence. Often when people tell me I have to choose between being a journalist or an activist, I tell them that for Ida B. Wells journalism was an end to a means of her activism; she started a paper because it enabled and exacerbated her activism. The same is true for [Black Panther] Eldridge Cleaver and many people, including Mark Lamont Hill today. Young people, and particularly young journalists like me push back on this idea that Black people have to be objective to be in the media because we look at figures like that whose work is timeless and as important, if not more important, to the idea of Black liberation as Dr. King.
"I think if Dr. King had known what they would do with his legacy and his likeness, he would have kept a journal and intentionally make sure it was published so there was a counternarrative to what society wanted to do with him."