Former first lady Michelle Obama doled out her brand of warm advice to the delight and wonder of a sold-out crowd on Thursday night at the Wells Fargo Center.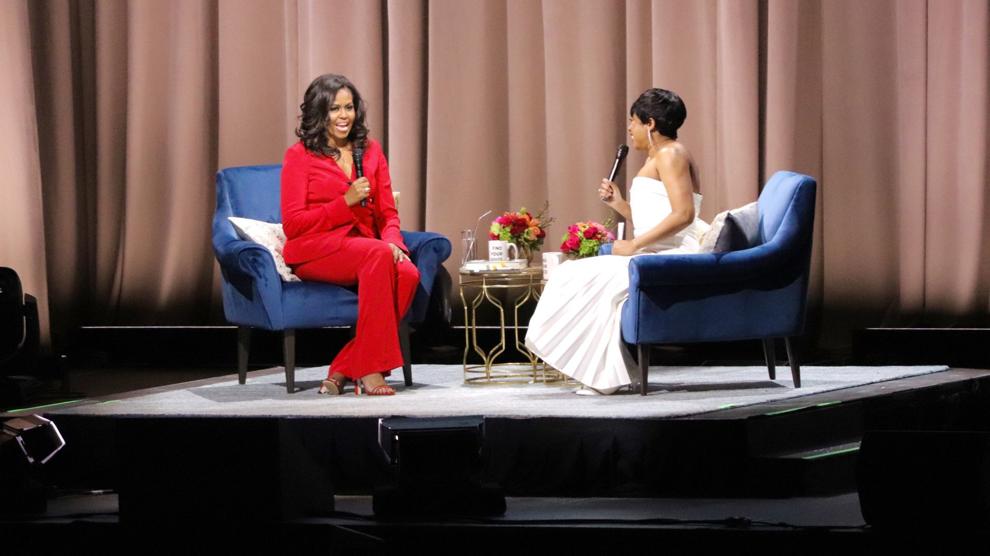 "Failure is a feeling before it becomes a result," she said.
In reference to her guidance counselor telling her she wasn't good enough for Princeton, Obama said "I can't let anyone's expectations define me."
"Your story is what helps you be unique. I can either run from it or embrace it," Obama told the audience. She also told aspiring writers to "know your story and dig deep."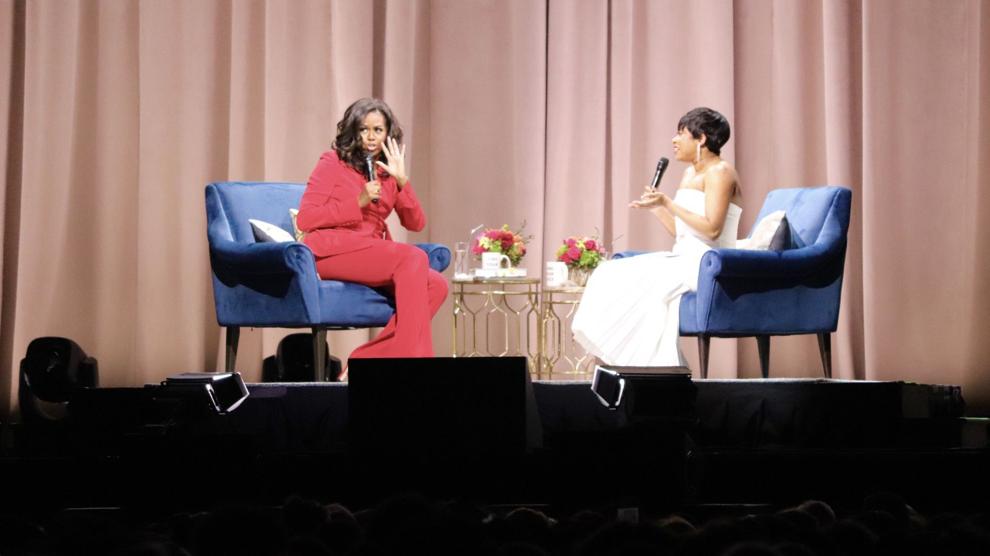 The former first lady was in town as part of her 10-city tour for her New York Times best seller, "Becoming." Her book has sold over 2 million copies in two weeks.
Earlier in the day, Obama dropped into the African American Museum of Philadelphia to surprise 12 young women from beGirl.world, a global education and travel organization started in 2014 to empower young girls to become citizens of the world.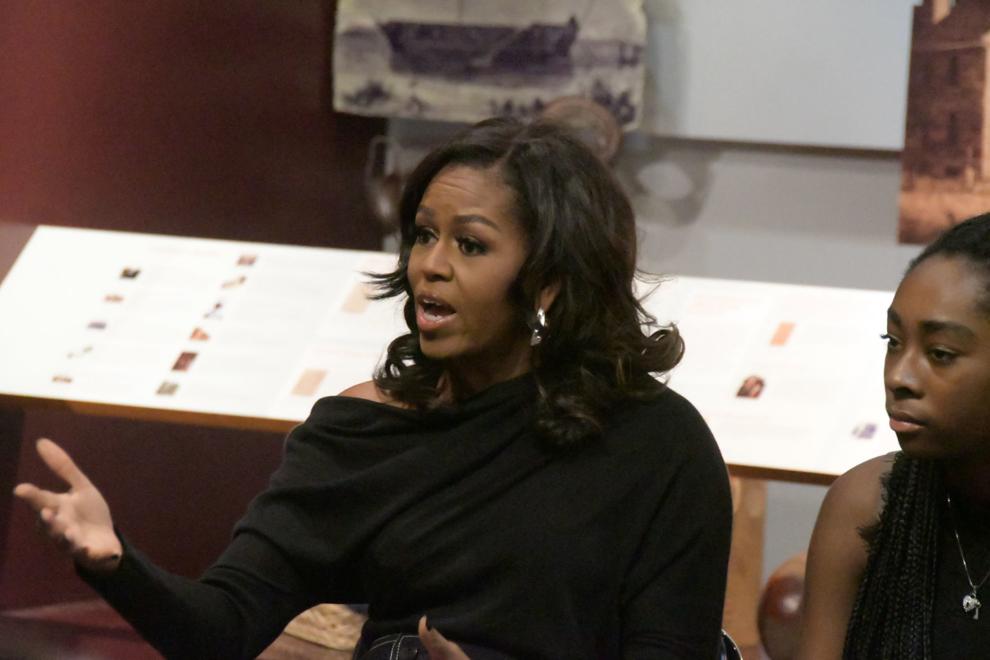 After the initial shock of seeing Obama walk into the room, the high-schoolers took part in a spirited discussion about key excerpts from Obama's bestselling memoir, "Becoming." Obama was joined by comedian and actress Phoebe Robinson and beGirl.world Co-Founder and Executive Director Deesha Dyer, who served as White House social secretary in the Obama Administration.
Obama shared advice and spoke about race, politics and other issues.
"One of the many lessons I've learned and I hope you guys take in is that there really isn't a definition of who belongs," Obama said. "This society tries to create one, but when you have someone like me who has been at almost every powerful table in every sector I can tell you that the people who occupy those seats aren't all that smarter, more different, interesting or more capable than anyone else. What I want so many young people to get is that there is no magic to this."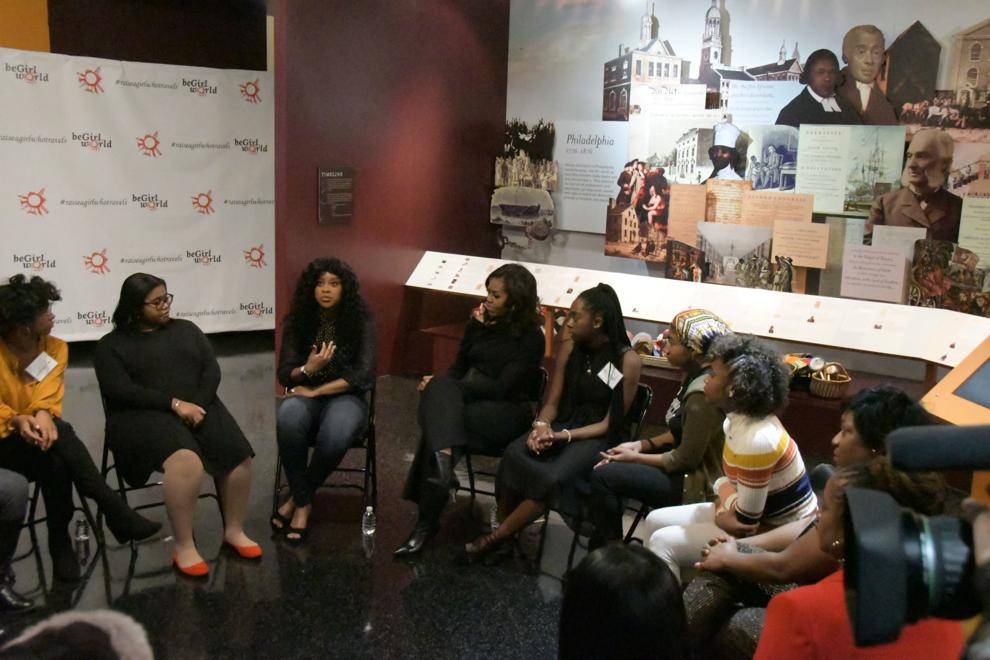 Prior to the round-table discussion, the students took part in workshops on creativity, self-expression, travel, entertainment and entrepreneurship at the nation's first city-funded African-American heritage institute.
"To me, as an African-American woman to see Michelle Obama, our forever first lady, in our building is so affirming and empowering and exciting," said Patricia Wilson Aden, president/CEO of the African American Museum of Philadelphia. "But more importantly to have her here at the African American Museum as our country's foremost arts and culture advocate … while she is spending time in Philadelphia … for her to identify this institution as a destination for her tour really affirms that the African American Museum is that place to come. We are on this trajectory of success and she is recognizing that."