WURD Radio (96.1FM / 900AM / WURDRadio.com / WURD App), the only African American owned and operated talk radio station in Pennsylvania, and one of a few in the country, issued a statement on Twitter that "Wake Up With WURD" hosts Chris "Flood the Drummer" Norris and Ikey Rawwill no longer host the morning drive-time program.
"We wish them well as they explore new opportunities and hope that we will continue to work together on future projects." said WURD President and CEO Sara Lomax-Reese in the statement.
Morning show 'musical chairs'
Dr. James Peterson is the guest host Wednesday morning from 7 a.m. to 10 a.m. Peterson is the founder of Hip Hop Scholars, Inc according to his website.
Tuesday morning Dr. Aaron X. Smith, who goes by "Young Fearless" and "The Rapping Professor" hosted the show. Smith is a Temple University Assistant Professor in the Department of Africology and African American Studies.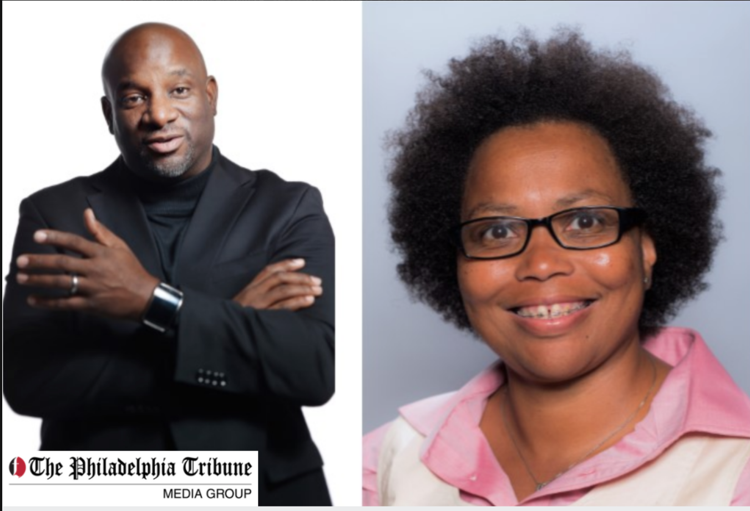 This morning show shake-up comes four months after former hosts Rev. Mark "The AME" Kelly Tyler and Denise "The Writer" Clay announced their departures from WURD in late December 2017. Rev. Tyler is the pastor of Mother Bethel AME Church. Clay is a journalist for The Philadelphia Sun and Philadelphia Magazine.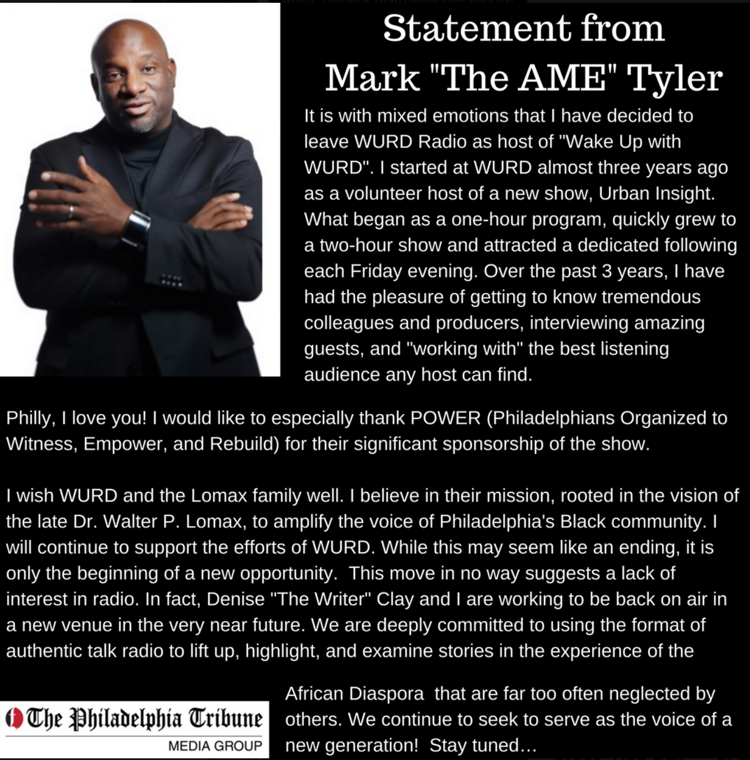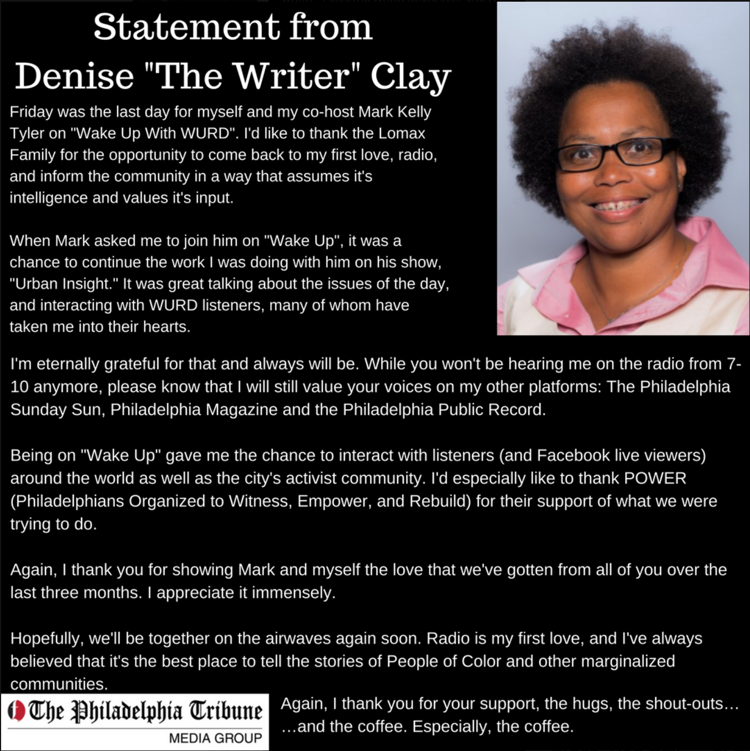 Tyler and Clay launched the "Mark & Denise in the Mornings" show Jan. 15 on WWDB 860 AM.
The duo were contracted to replace Solomon Jones, who left WURD after three years to go to Praise 107.9 in October 2017.