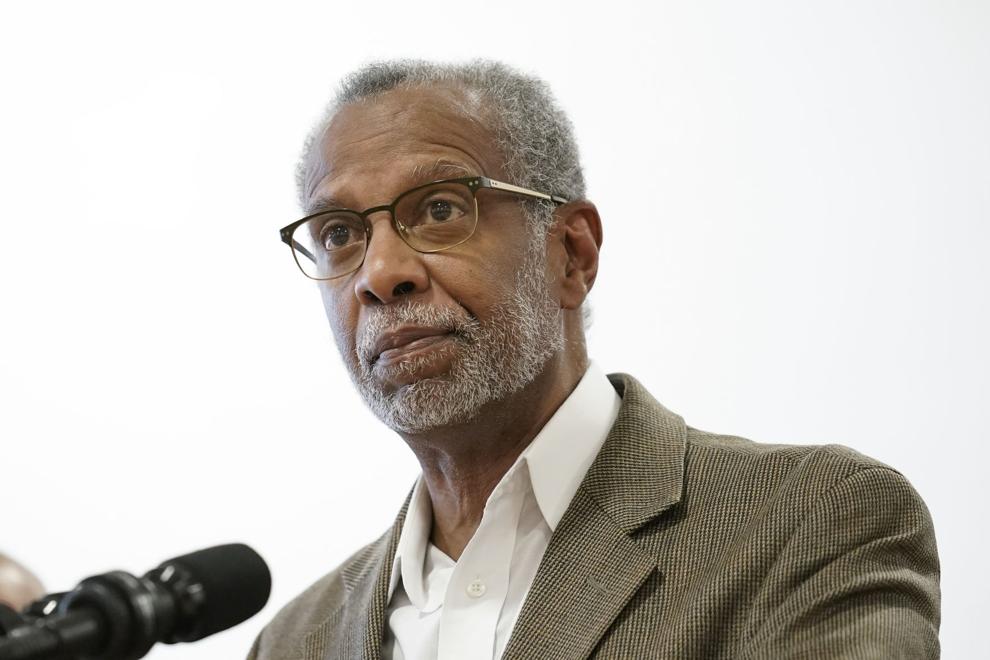 A new report about African Americans in Pennsylvania says grades for this group are coming up A's in some key areas.
"There are some surprising things in this report ... the story is so often what we are not doing (right) but this is what we are doing," said state Sen. Art Haywood, whose office recently issued the State of Black Pennsylvania Report 2010-2021.
It says, more Black households than ever are earning over $100,000 a year, 54,000 more Black households than a decade ago.
Also, the Black annual median household income increased from $31,000 in 2010 to 42,000 in 2021. The total Black population in poverty declined by 55,591 persons over that last 10 years or so — a change of –14.22%.
"What this report tells us is that when we advance policies and legislation to improve the lives of Pennsylvanians, if those policies are applied fairly across the board, Black folks will benefit," state Rep. Donna Bullock said.
More African Americans have bachelor's degrees or higher than 10 years ago, that's 114,885 Black Pennsylvanians with bachelor's degrees as of 2021 compared to 76,766 in 2010. There were 146,383 African Americans with associate's degrees or with some college education in 2021, up from 130,377. Higher education is up nearly 75% for Black men and nearly 50% for Black women.
More African Americans in Pennsylvania have health insurance, of some kind, than a decade ago and Black Pennsylvanians who don't have a personal doctor fell by 11%. Further, Black medical school graduates rose from 48 to 75 people between 2010 and 2021.
To add to the good news, the incarceration rate for African-Americans is down dramatically — by 8,000 in Pennsylvania, or 32%. That's thanks in part to initiatives aimed at investing in communities and supportive services, bolstering sentencing alternatives, and reducing mandatory minimum sentences for non-violent offenders.
The State of Black Pennsylvania Report highlights successes in the changing position of Black Pennsylvanians in the areas of population, income, housing, education, health and incarceration.
The report, prepared by the State Democratic Policy and Research Office, was the result of more than two and half months of research and could be used as a resource to craft legislation and develop policy in the future.
This is the first report of its kind to compare "ourselves to ourselves," Haywood said. Other reports have compared Black statistics to white statistics and others have had a national focus, such as the annual National Urban League's "State of Black America Report."
This time, Black Pennsylvanian's socioeconomic status is tracked and compared to those oten years ago.
But there was not all good news: There were declines in homeownership and an alarming uptick in the number of hate crimes with anti-Black bias in the state.
Homeownership dropped 2.5% from 47% in 2010 — to 44.7% in 2010.
"Homeownership is down slightly, but that's going in the wrong direction," Haywood said. He added that we need to examine down-payment programs, discrimination by lenders and we need to end housing discrimination.
Haywood's office will host an event in June in Northwest Philadelphia aimed at increasing homeownership. He said he will also visit Reading, Allentown, Erie and Pittsburgh with a roundtable of legislative leaders to discuss how they can help in their areas.
Also, hate crimes were up a staggering 323% toward African Americans across the state, according to the Pennsylvania Uniform Crime Reporting System data for 2010 through 2021. There was a specific increase of 113 reported crimes of this nature, raising the total to 148 incidents compared to 35 incidents ten years ago. Encouragingly, though, the number of hate groups fell from 36 to 30 for this space of time, according to the Southern Poverty Law Center.
Under the category of health, there were mostly pluses: greater health insurance coverage led to overall improvements in the health of Black Pennsylvanians between 2013 and 2021. There was a drop in residents reporting cardiovascular disease (from 6.6% to 5.9%) and there was a slight drop in new reports of mental health concerns (5.1% to 4.9%). However, the numbers of Blacks across the state reporting diabetes diagnosis rose from 13.10% in 2010 to 16.10% in 2021. And notably, there was a rise of nearly 14,000 persons with disabilities ages 18 and older.
"This report makes me hopeful," said state Sen. Sharif Street said. "Especially when we look at the declining numbers of state incarceration. But there is more to do."