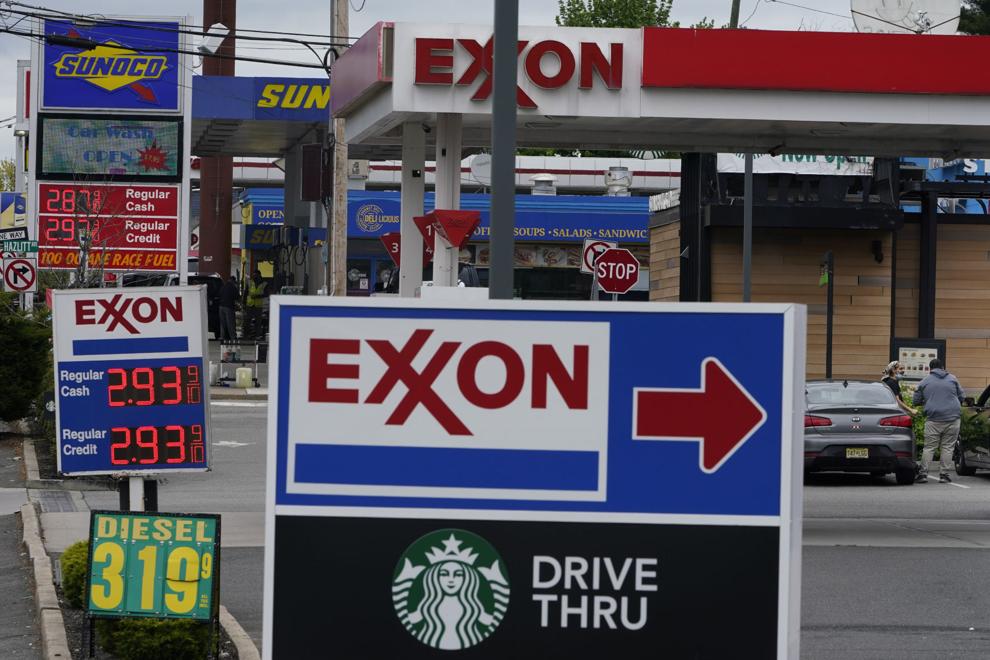 Widespread shortages and production snags are driving prices higher for many everyday items, as an uneven economic reopening leaves Americans facing the unfamiliar risk of inflation.
Significant price increases have affected used cars, medical care, appliances, energy, food and cigarettes in recent months, according to government data. Gas prices headed higher on Monday — before ending the day almost unchanged — after a cyberattack forced the closure of the nation's largest fuel pipeline.
Most economists expect prices for many goods and services to show continued gains on Wednesday when the Labor Department releases its next monthly inflation report.
The Federal Reserve insists that today's rising prices — up 2.6% over the past 12 months — will not blossom into anything like the economy-wide, double-digit inflationary spiral of the 1970s. Some economists, including Lawrence Summers, a former treasury secretary, however, warn that President Joe Biden's free spending could ignite inflation that would outstrip wage gains and leave consumers struggling to make ends meet.
The Fed, backed by most private-sector economists, says a temporary period of higher prices represents just the latest twist in the coronavirus pandemic's unprecedented bust and boom. Fueled by government stimulus checks and pent-up consumer demand, the U.S. economy is galloping ahead. Yet many industries have not adjusted to the pandemic's reshaping of demand, meaning that some factories cannot satisfy all potential customers.
"What we're seeing right now is an economy struggling to recalibrate," said Lindsey Piegza, chief economist for Stifel Financial in Chicago. "This is not a seamless process and it's certainly not something that happens overnight."
Even as the Fed reassures investors, expectations of future inflation, which over time can contribute to sustained price increases, reached their highest mark since 2013. A market gauge called the U.S. Treasury 10-year break-even rate reached 2.5% on Friday, up sharply from 1.99% at the beginning of the year.
The fast-growing economy is battling shortages of labor and raw materials. Freight costs are soaring. And executives are scrambling to maintain profit margins by passing on the higher costs to customers or by developing less expensive production methods.
Price gains are expected to peak in the second quarter, before easing later this year as production bottlenecks are cleared, according to economists surveyed by Bloomberg News.
But Friday's disappointing jobs report — and the computer attack this weekend that idled Colonial Pipeline's main East Coast fuel artery — underscored the daunting uncertainty surrounding the economy's revival.
"What worries me the most is we don't have any historical examples of how long bottlenecks persist or the damage they can do," said Frances Donald, global chief economist for Manulife Investment Management. "This is one of the most complicated periods in modern economics."
To date, the increase in inflation remains modest. Comparing current prices to those one year ago also overstates what's actually in the economy. During the pandemic's first months, many prices — including for hotel rooms, airplane tickets and men's suits — collapsed. So year-over-year comparisons exaggerate the degree of change. Such distortions will become less significant over the remainder of this year.
The recent uptick in prices comes after decades of generally quiescent inflation. On an annual basis, the consumer price index has not been above 6% since the early 1990s.
Since the end of the financial crisis, in fact, the Federal Reserve often has worried about deflation — a self-perpetuating cycle of decreasing prices that erodes demand and employment. Over that 12-year period, the consumer price index rose by an annual 1.6%, below the Fed's 2% price stability target.
Even now, prices are not rising in a uniform way.
In a $21 trillion economy, the prices of some goods are always rising while others are decreasing. But the past year's price mosaic is unusual.
In some sectors, such as semiconductors, the problem is too much demand, outpacing available supplies. In others, such as restaurants and airlines, there is plenty of supply, but not enough demand.
Energy prices are up more than 13% in the past 12 months, as resurgent demand from the economic recovery collided with weather-related disruptions to the petrochemical industry in Texas. Meanwhile, the cost of women's dresses decreased by more than 11%, as people opted for casual attire while working from home.
Apples and oranges are up more than 7% over the past year. Canned fruit and vegetables also have risen by more than the overall average.
"The structure of the economy has changed. We recognize the new economic reality and market challenges we face, specifically the inflationary pressure we are facing on all fronts which is forcing us to increase our prices," Mohammad Abu-Ghazaleh, chief executive of Fresh Del Monte Produce, told investors Wednesday.
The pandemic has rearranged the market for new and used cars from the factory gate to the showroom floor. A semiconductor shortage is hobbling auto plants even as consumers spooked by public transit risks rush to buy personal vehicles. With new cars in short supply, more consumers are turning instead to used models.
That has driven used car prices up 37% over the past year, according to Manheim Auctions, the world's largest automobile auction company.
"I never thought we'd see a market like this in a million years," said Warfa Isse, general sales manager for Koons Tysons Toyota. "Some common used cars are selling at more than their original sticker price when they were new."
During the first quarter, General Motors' average transaction price in North America was up 9% year over year, including a 10% gain for full-size pickup trucks and 20% for sport utility vehicles, Paul Jacobson, the automaker's chief financial officer, told investors on a recent call.