BAMAKO, Mali — Singer-songwriter and albino activist Salif Keita assembled an international forum on protecting albino people in Africa and dedicated a benefit concert to a 5-year-old albino girl who was kidnapped, tortured and killed in Mali in May.
More than 100 politicians, diplomats and albinos attended the forum on Friday. Keita described how albinos in Mali and other African countries have been ridiculed and worse because the genetic disorder that affects the color of their skin, hair and eyes were seen as curses or bad luck.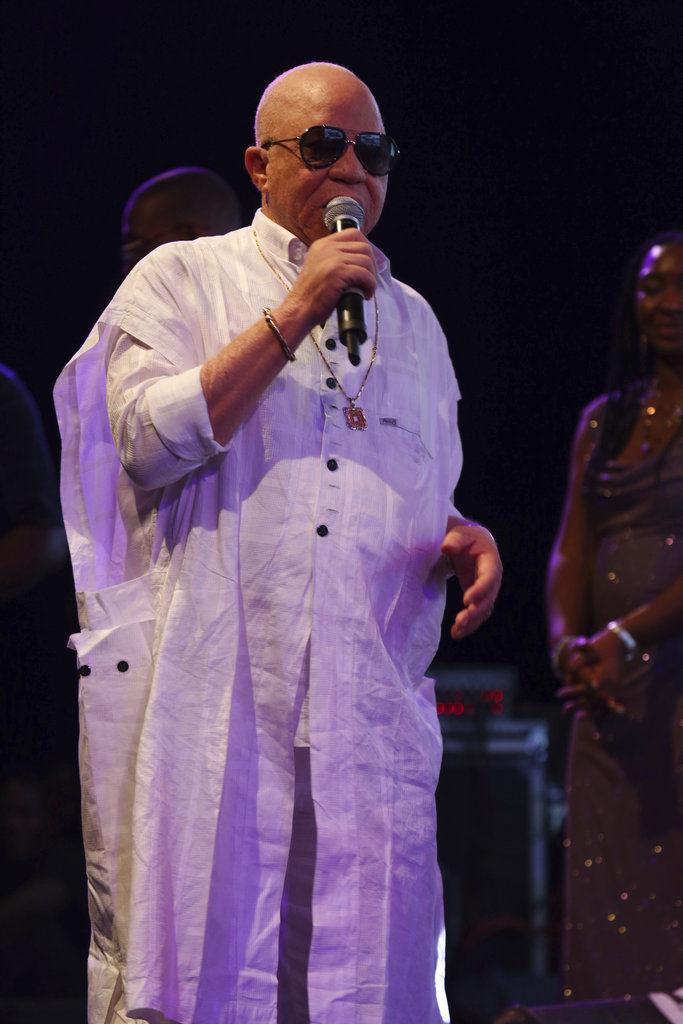 "Never again," he said at the event. "I have the strong hope that people will understand that we are born in the same way and we have the same rights as everyone else."
On May 12, a 5-year-old albino girl named Ramata was kidnapped, tortured and killed in her hometown of Fana, about 60 miles from Bamako. Her murder ripped through the Malian public and drew international outrage.
After Keita left the podium, Ramata's mother replaced him there. Hawa Toure Diarra described how a man abducted her daughter while the family slept outside, a common custom among Malians in the hottest summer months.
"As the man was getting ready to leave our home with my daughter, I woke up. I moved my hand to look for Ramata, but she was not next to me. It was at that moment that I realized what had happened," Diarra said.
To the listening attendees, she described in horrifying detail how she chased the man down the street, her young son strapped hastily to her back, screaming for neighbors. Police arrived when daytime returned. Ramata was found dead, disemboweled and decapitated.
Two suspects were arrested. At the forum, a representative of Mali's justice minister vowed they would be judged.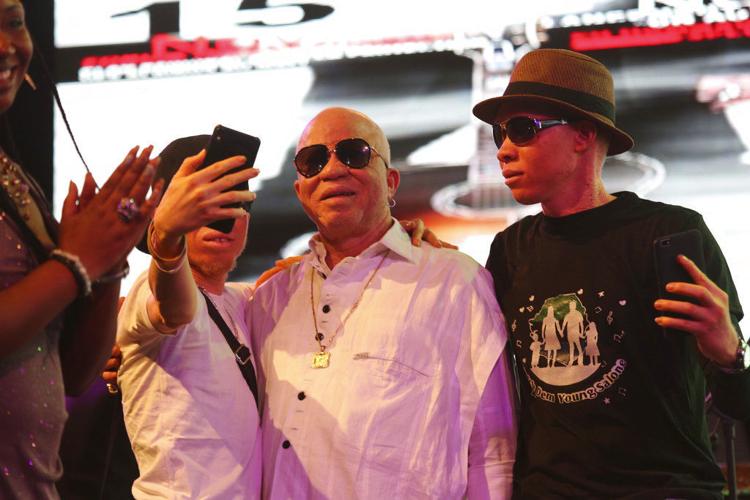 Keita knows what it is like to be an albino person in Mali. Born in 1949, he says he faced bullying, rejection and humiliation in the remote village where he grew up. He spent 10 years struggling to find success as a musician and firm footing before his first Afro-pop album, "Mandjou," was released.
"When I was a child, I had to give up school because I had vision problems caused by the albinism," Keita said at the forum. "So I got a guitar."
The benefit concert Saturday night featured songs from Keita's new album, "Another White," which the four-time Grammy nominee dedicated to fellow albinos and says will be his last.
In 2006, he created the Salif Keita Global Foundation, which provides free health care to people with albinism, advocates for their protection and works to end their persecution with education. -- (AP)